A taste of
what we love
Enter through the front door and you will find yourself here. Order a coffee, grab a magazine, take a seat and enjoy our menu with daily changes. Every Thursday & Friday Night we're open for dining and cocktails, never the same menu, always a great night.
Café

Cocktail Bar

Restaurant



MON/WED: 8AM - 5PM
THU/FRID: 8AM - 01AM

SAT/SUN: 9AM - 5PM

OOSTENBURGERGRACHT 75
1018 NC AMSTERDAM
+31 (0)20 57 213 80
Our restaurant is home to all our favourite things; good food, Bonanza coffee, our cherry-picked magazines, and an all-day bar with a unique selection of drinks.
Our menu reflects our personal experiences and stories, in a pure and honest way. Everything is home-made, and of course organic and local when it makes sense. It does most of the time. See the menu below, and don't forget to ask for the daily specials when you're here.
If you would like to enquire about holding your private event here, it can all be yours during closing hours. We can create the menu to fit your atmosphere. 
Reservations via email or call +31 (0)20 57 213 80
CAFÉ
Restaurant
Cocktail Bar
Booking
Update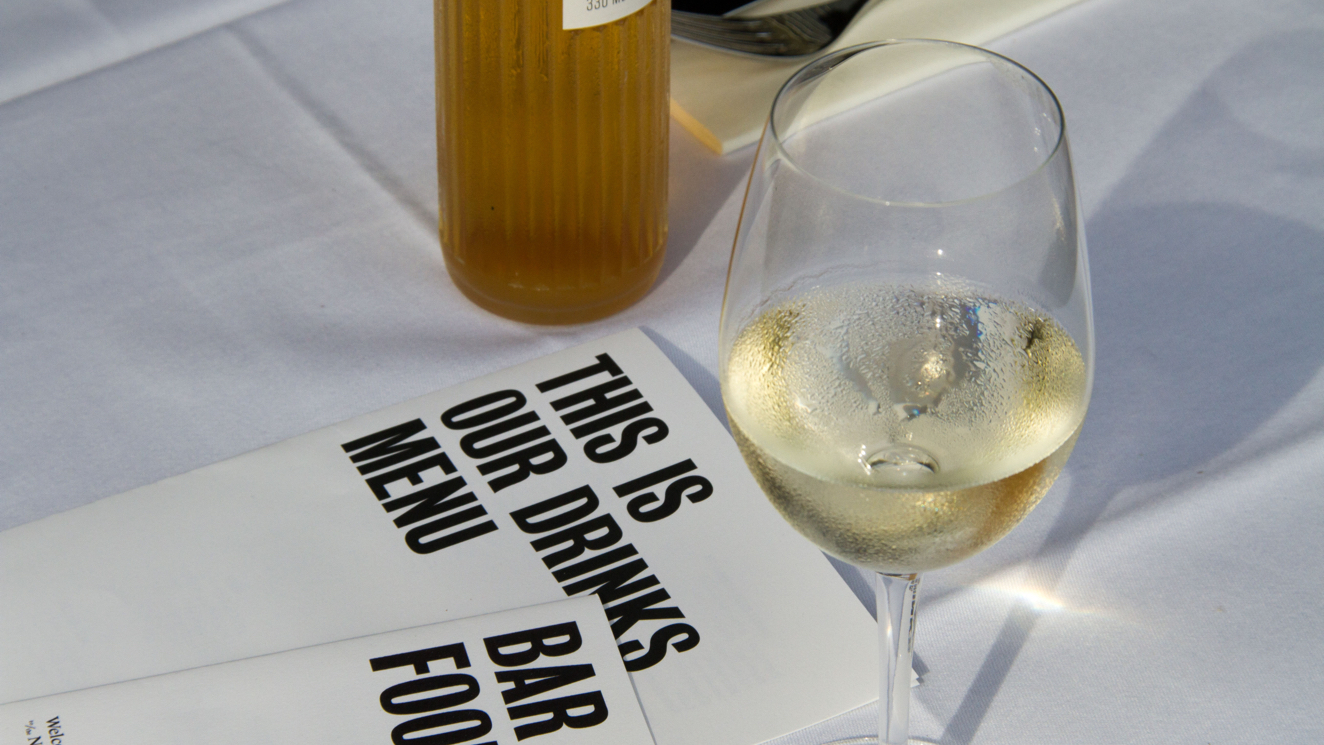 — THURSDAY & FRIDAY NIGHT MENU
24/04/18
We're now open every Thursday & Friday night for dinner and drinks. Check our Instagram or Facebook account for a new menu every week.
— NOAM
12/07/17
We're happy to introduce you NOAM beer here at their official Amsterdam home. Exclusively available at our Café-Restaurant, NOAM is a Berlin bright-light idea: refreshing, floral yet savoury lager, super pure and brewed in Bavaria (designed by ACNE. genius). We are so excited (and proud).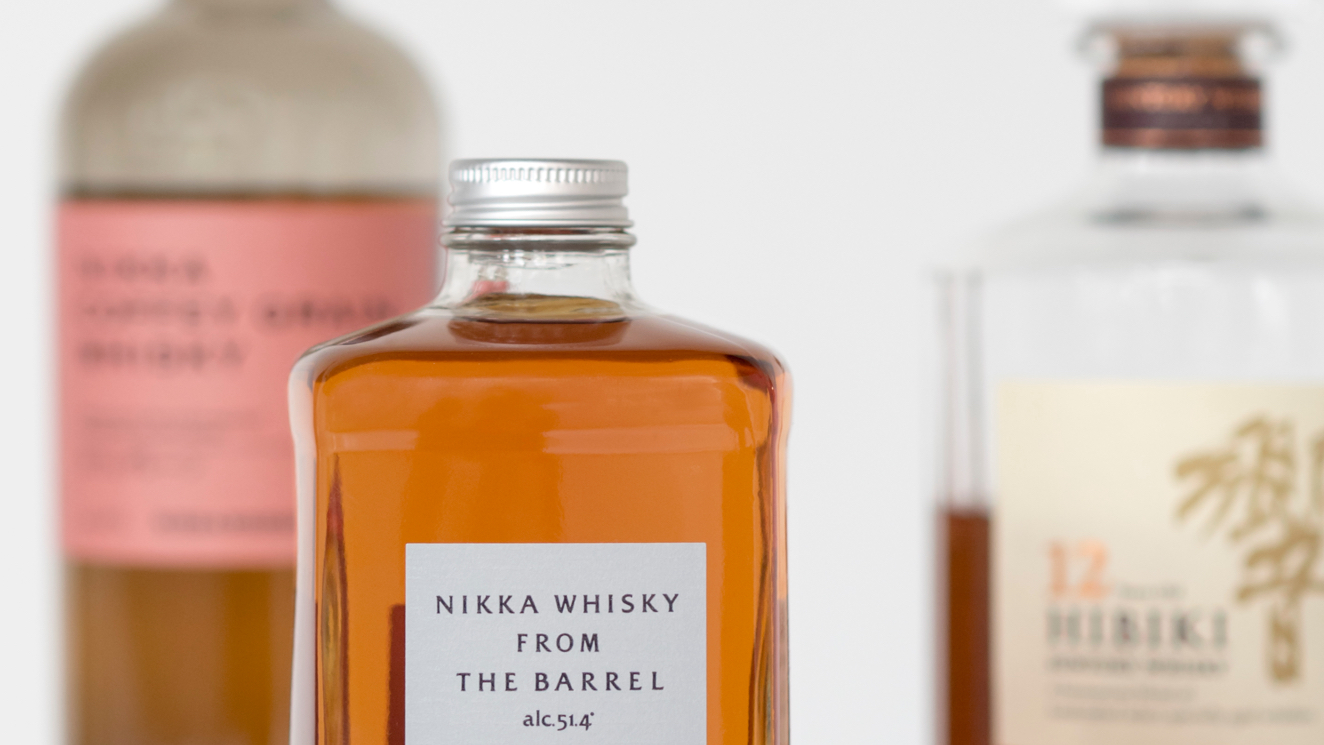 — JAPANESE WHISKEY
03/02/17
Discover our accidental Japanese-only whisky policy:
Nikka From The Barrel – Nikka Pure Malt Black – Nikka Pure Malt Red – Nikka Coffey Malt – Nikka Coffey Grain -Nikka Taketsuru – Togoushi – Hibiki 12yrs – Hakushu 12yrs – Yamazaki 12yrs
FOOD
Breakfast
Croissant with homemade jam and Fleur De Sel butter
3,75
Homemade granola with quark or yoghurt — add fresh fruit of the season + 1,75
5,25
Coconut yoghurt with mango-passionfruit salsa and puffed rice - dairy and gluten-free
8,75
Fresh bread (brown or white) with farmhouse Klaver cheese
4,75
Fresh bread (brown or white) with homemade chocolate curls or cashew nut butter
4,75
Fresh bread (brown or white) with jam
4
Pancakes with caramel sauce, banana, bacon and crème fraîche
8,75
Eggs
Eggs Florentine — Poached eggs with spinach and Hollandaise sauce on brioche
9,-
Eggs Benedict — Poached eggs with bacon and Hollandaise sauce on brioche
9,50
Eggs Royale — Poached eggs with smoked salmon (sustainably caught) and Hollandaise sauce on brioche
10,75
Shakshuka — Eggs with tomato, chickpeas, raita served with naan bread — add chorizo +3,-
9,50
All poached eggs are also available as scrambled eggs
Salads
Chicory salad with Dutch goat cheese, smoked almonds and homemade tomato jam
11
Soups
Soup of the day with bread
6,75
Dahl served with papadums and mango relish
7,75
Sandwiches
Toast with avocado, poached egg, olive oil and lemon
9,50
Cheese made from buttermilk with roasted celeriac and dukkah
8,75
Vega burger made of beetroot, goat cheese & lentil on a focaccia bun with a cucumber mint yogurt sauce, sweet pickled red cabbage
9
Burger made of beef from dual-purpose cow, on a brioche with truffelmayonaise, sweet and sour onions and a fried egg
9,50
Brined smoked cod with romesco, frisée and sweet-sour red onion
9,25
Homemade pastrami with piccalilli and kimchi
9,75
Appetizers
Lotus root tempura with homemade chilli sauce
6,-
Small 'damhert' (deer) croquettes with piccalilli mustard
7,-
Fresh bread with Fleur De Sel butter, pesto, anchovy and olive tapenade
7,-
Feel free to ask about our Bloody Mary's, Gin Tonics and other cocktails
Homemade Pastries
Tarte tatin with Calvados cream
6,75
— or with farmhouse Klaver cheese
4.50
Drinks
Bonanza coffee & Crusio Tea
– All served wit fresh MOMA milk
Earl grey Black tea - Sri Lanka
3,50
Ceylon Black tea - Sri Lanka
3,50
Dong Ding Oolong tea - Taiwan
3,50
Longjing Green tea - China
3,50
Bai Hao Yin Zhen White tea - China
3,50
Cherry leaf Herbal infusion - Japan
3,50
Kiona Malinka Tea
Buddha Amacha Herbal Infuison - Japan. Cheery leaf, Cane sugar, Liquorice
3,50
Verbena Herbal Infusion - France. Camomille, Citrus, Lavender
3,50
Rooibos Herbal Infusion - South-Africa. Vanilla, Honeycomb, Sumac
3,50
Jin Jun Mei Black tea - China. Smoky, Honey, Raisin, Malty
3,50
Zheng Shan Black tea - China. Forest fruits, Raisin, Smoky
3,50
Mo Li Da Bai Hao White tea - China. Jasmine flowers, Rose, Peach
3,50
Longjing Green tea - China. Nutty, Chestnut, Spinach
4,20
Da Cong Oolong tea - China. Citrus, Flowery, Nutty
4,20
Yabao Wilde White White tea - China. Nuts, Melon, Grapes, Wood
4,20
Masala Chai Black tea - China. Anise, Orange rind, Smoked cumin
4,20
— mixed with fresh MOMA milk
4,50
Matcha latte Matcha tea powder - Japan. Mixed with fresh MOMA milk
4,20
Fresh mint or ginger/orange tea
3,20
Juices
Fresh Grapefruit juice
4,50
Organic Tomato Juice
3,75
Green juice - Cucumber, spinach, avocado, Granny Smith apple
5,75
Red juice - Red fruit, beetroot, ginger, orange
5,75
Soft Drinks
– Mandarin & Seville Orange Jigger
– Wild English Elderflower
Coca-Cola 200 ml / 300 ml
2,80 / 3,60
Coca-Cola zero 200 ml / 300 ml
2,80 / 3,60
Water
Hildon Still 330 ml / 750 ml
3,- / 5,50
Hildon Sparkling 330 ml / 750 ml
3,- / 5,50
Beer
Heineken 0.0% 300 ml
3,50
Noam Beer 330 ml (Exclusive) - A light, refreshing German lager beer with a distinguished mild taste. It is characterised by the floral and savoury flavours of the delicate "smaragd" hop, fused with a signature herbal base note.
5,50
White Wines
Sauvignon Blanc, Domaine Pirlet, Pays d'Oc, France 2017
4,50 / 25,-
Verdejo, "Villa Narcisa", Javier Sanz, Rueda, Spain 2017
5,50 / 30,-
Grüner Veltliner, "Lion", Kracher & Sohm, Niederösterreich, Austria 2017
6,- / 32,-
Viognier "Wyss", Verena Wyss, Herault, France 2017
6,50 / 35,-
Menetou Salon, Domaine des Brosses, Loire, France 2017
40,-
Chablis, Domaine Fèvre, Bourgogne, France 2017
48,-
Chardonnay, Directors Cut, Francis Ford Coppola, Dry Creek Valley, USA 2015
58,-
Red Wines
Merlot, Domaine Pirlet, Pays d'Oc, France 2017
4,50 / 25,-
Costières De Nimes, Château De Montfrin, France (Bio) 2017
5,50 / 30,-
Monastrell "El Tiempo Que Nos Une", Bodegas Cerron, Castilla, Spain 2017
5,50 / 34,-
Ripasso, Corte Quala, Valpolicella, Italy 2014
6,50 / 36,-
La Bruja de Rozas, Comando G, Madrid, Spain 2015
60,-
Pinot Noir "Les Graviers", Domaine Guillon, Bourgogne, France 2016
65,-
Pavillon De Taillefer, Château Vieux Taillefer, Saint-Émilion, France (Bio) 2015
68,-
Zinfandel 'Directors Cut' Francis Ford Coppola, Dry Creek Valley, USA 2015
72,-
Bubbles
Molí Coloma, Sumarroca, Cava Brut, Spain
5,- / 26,-
Rosé Brut Reserva, Llopart, Cava, Spain (Bio) 2015
7,- / 38,-
Just Cider, Brännland, Cider, Sweden (Bio) 2018
5,50 / 27,50
Veuve Clicquot Brut, Champagne, France
75,-
Ruinart Brut, Champagne, France
80,-
Rosé Wine
Quat' Saisons, Château La Mascaronne, Côtes de Provence, France 2017
6,50 / 36,-
Dessert wine
Muscat de Rivesaltes 'Flor', Domaine Gardiés, Languedoc, France, 2015
5,-
Rivesaltes Cerra, Domaine Gardiés, Languedoc, France, 2009
5,50
Port
Churchill's 10 Years Old Tawny
5,50
Churchill's Late Bottled Vintage
6,25
Tauromaquia Pedro Ximenez
6,-
SPECIAL DRINKS (non alcoholic)
Espresso Tonic – Bonanza espresso, East Imperial Yuzu tonic water
6,-
T-Sour – Kiona Malinka Tea Rooibos infusion, Lime juice, Mint
5,50
Light & Stormy – Seedlip Spice, East Imperial Mombasa ginger beer, Lime juice, Mint
8,50
Tiki Tonic – Seedlip Spice or Garden, East Imperial Tonic water
8,-
Fab Fresh – Seedlip Spice or Garden, Fentimans Rose lemonade
8,50
Holy Mary – Seedlip Garden, Organic tomato juice, Spices
8,50
COCKTAILS
Negroni Classic – Tanqueray gin, Storico Vermouth di Torino, Campari
8,50
Americano – Storico Vermouth di Torino, Campari, Soda
8,-
Negroski – Ketel One, Storico Vermouth di Torino, Campari
8,50
Sbagliato – Cava, Storico Vermouth di Torino, Campari
9,-
Old Pal – Bulleit Rye, Storico Vermouth di Torino, Campari
9,50
The Dutch Negroni – Bols Jenever, Storico Vermouth di Torino, Campari
8,50
Old Fashioned – Made with Maker's Mark whiskey
9,-
Espresso Martini – Ketel One vodka, Bonanza espresso, Merlet C2 Café liqueur
9,50
Classic Sour – Sour it up yourself and choose your base spirit
9,-
Dark & Stormy – Botran Rum 8 years, East Imperial Mombasa ginger beer, Lime juice
7,50
Smoky Margarita – Ocho Reposado tequila, Mezcal, Lime juice, Agave syrup
9,50
Smoky T – Kiona Malinka Tea Rooibos infusion, Mezcal, Lime juice, Mint
8,-
Bloody Mary – Create your own Blood Mary Classic: Ketel One Vodka, Organic tomato juice, Spices
8,-
Aperol – Aperol, Campari or St-Germain, Cava
7,50
Mimosa – Cava, Fresh orange or grapefruit juice
6,50
Paloma – Ocho Bianco tequila, Fentimans Victorian Lemonade, Grapefruit juice, Lime
9,50
Yuzu Fizz – Tanqueray gin, East Imperial Yuzu tonic water, Lime, Yuzu juice
8,50
Gin & Tonic
Create your own gin & tonic - Ask our staff for our gin selection
7,50 / (...)
Gin & Genever
Bols Barrel Aged Genever
5,50
Rum
Botran Reserva Blanca
4,50
Sailor Jerry spiced rum
5,-
Diplomático Mantuano
5,50
Rye & Bourbon
Maker's Mark Bourbon
5,50
Woodford Reserve Bourbon
6,-
Woodford Reserve Rye
7,50
Japanese Whisky
Nikka From The Barrel
6,50
Nikka Pure Malt Black
9,50
Other Liquors
Cocchi Storico / Americano / Rosa
5,-