A taste of
what we love
Enter through the front door and you will find yourself here. Order a coffee, grab a magazine, take a seat and enjoy our menu with daily changes. Every Friday Night we're open for dining and cocktails, never the same menu, always a great night.
Café

Cocktail Bar

Restaurant



MON/WED: 8AM - 6PM
THU/FRID: 8AM - 01AM

SAT/SUN: 10AM - 6PM

OOSTENBURGERGRACHT 75
1018 NC AMSTERDAM
+31 (0)20 57 213 80
Our restaurant is home to all our favourite things; good food, Bonanza coffee, our cherry-picked magazines, and an all-day bar with a unique selection of drinks.
Our menu reflects our personal experiences and stories, in a pure and honest way. Everything is home-made, and of course organic and local when it makes sense. It does most of the time. See the menu below, and don't forget to ask for the daily specials when you're here.
If you would like to enquire about holding your private event here, it can all be yours during closing hours. We can create the menu to fit your atmosphere. 
Reservations via email or call +31 (0)20 57 213 80
Highlight
— CHEF BEDDINGTON IS BACK – FOR TWO NIGHTS ONLY
Culinary icon Jean Beddington will make a special appearance at NewWerktheater for two nights only this August. Beddington's surprise appearance will be sure to appease fans after her absence from the restaurant scene, bringing her unforgettable style of fusion cooking for an unmissable event.
Renowned for her groundbreakingly eclectic use of influences, eponymous restaurant Beddington's, as well as being a pioneer within the male-centric world of fine dining – the long-time darling of the Amsterdam dining scene is back. Beddington will create a four-course menu for a lucky 50 diners per night.
The two nights are already fully booked, but you can subscribe to our newsletter to be the first to book a table for the next event.
Subscribe to our newsletter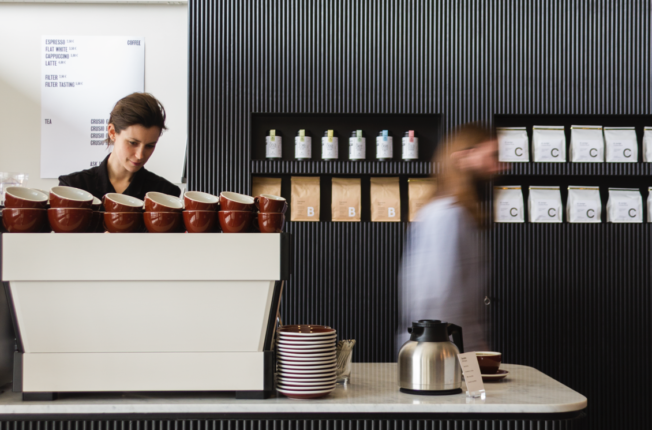 CAFÉ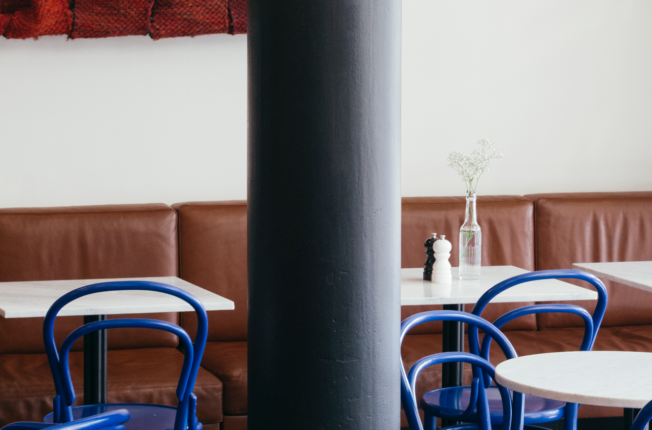 Restaurant
Cocktail Bar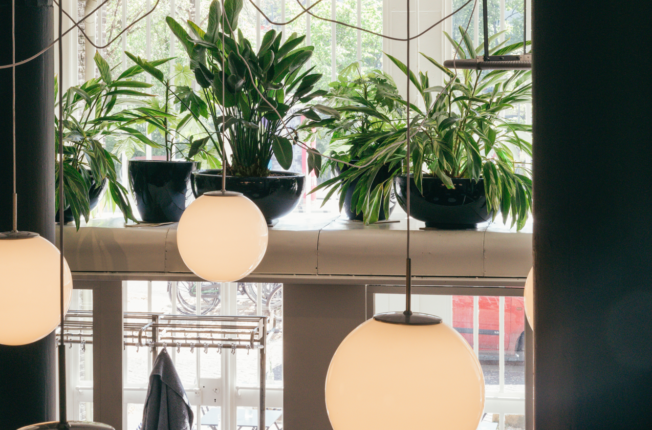 Booking
Update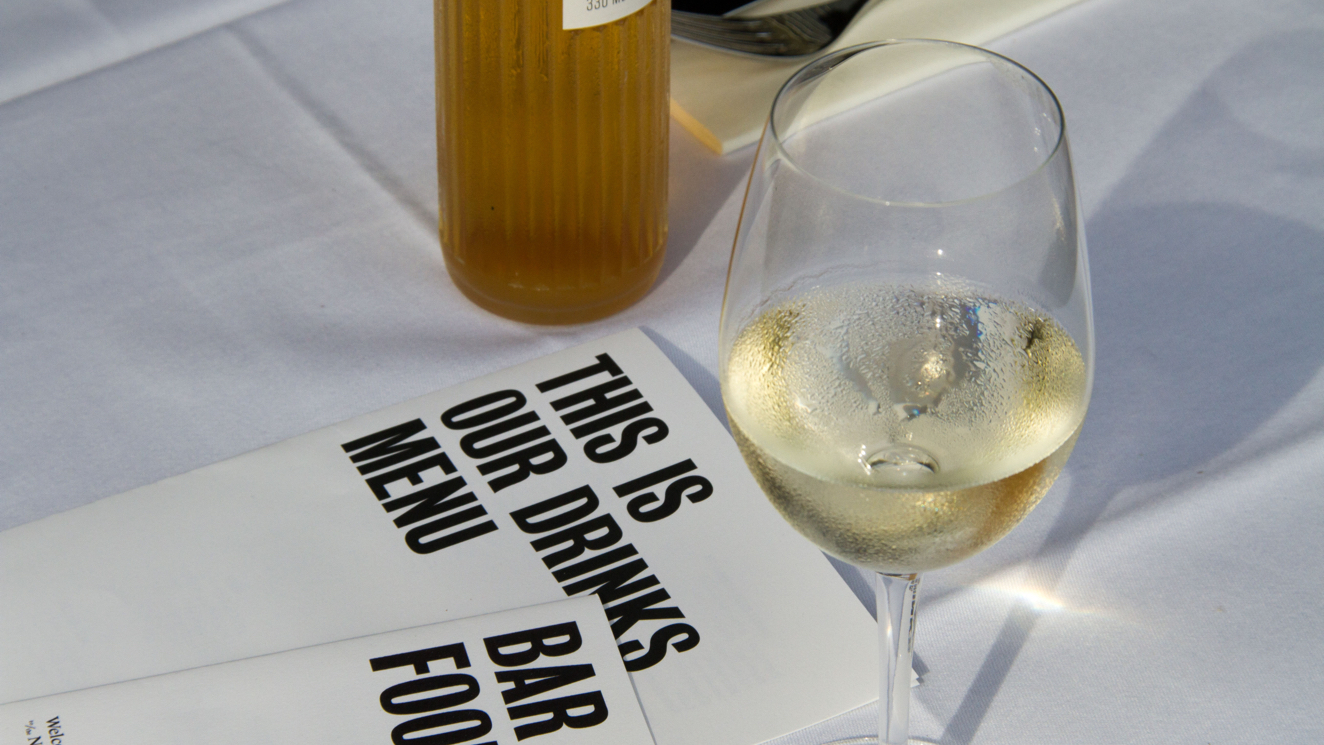 — FRIDAY NIGHT MENU
04/08/17
We're now open every Friday night for dinner and drinks. Check our Instagram or Facebook account for a new menu every week.
— NOAM
12/07/17
We're happy to introduce you NOAM beer here at their official Amsterdam home. Exclusively available at our Café-Restaurant, NOAM is a Berlin bright-light idea: refreshing, floral yet savoury lager, super pure and brewed in Bavaria (designed by ACNE. genius). We are so excited (and proud).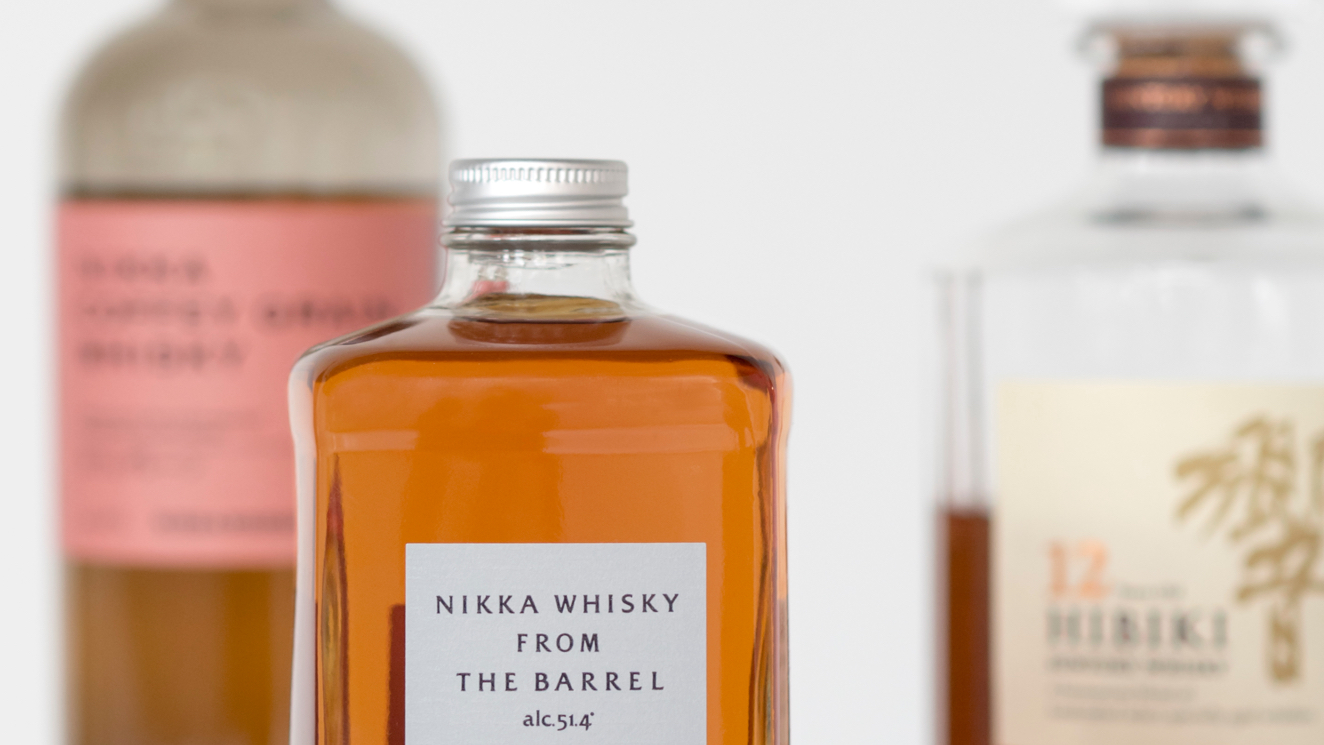 — JAPANESE WHISKEY
03/02/17
Discover our accidental Japanese-only whisky policy:
Nikka From The Barrel – Nikka Pure Malt Black – Nikka Pure Malt Red – Nikka Coffey Malt – Nikka Coffey Grain -Nikka Taketsuru – Togoushi – Hibiki 12yrs – Hakushu 12yrs – Yamazaki 12yrs
FOOD

Breakfast
Croissant with homemade jam and Fleur De Sel butter
3,50
Croissant (Take Away)
2,50
Homemade granola with quark or yoghurt — add fresh fruit of the season + 1,50
5,-
Coconut yoghurt with mango-passionfruit salsa and puffed rice - dairy and gluten-free
8,50
Fresh bread (brown or white) with farmhouse Klaver cheese or homemade chocolate curls or cashew nut butter
4,75
Fresh bread (brown or white) with jam
4
Pancakes with caramel sauce, banana, bacon and crème fraîche
8,50
Eggs
Eggs Florentine — poached eggs with spinach and Hollandaise sauce on brioche
9,-
Eggs Benedict — poached eggs with bacon and Hollandaise sauce on brioche
9,50
Eggs Royale — poached eggs with smoked salmon (sustainably caught) and Hollandaise sauce on brioche
10,50
Shakshuka — eggs with tomato, chickpeas, raita served with naan bread — add chorizo +3,-
9,-
All poached eggs are also available as scrambled eggs
Salads
Chicory salad with Dutch goat cheese, smoked almonds and homemade tomato jam
11
Soups
Soup of the day with bread
6,50
Asian chicken broth with bean sprouts, coriander, spring onions, crispy onions and sticky rice
7,50
Sandwiches
Muhammara with feta, mint, roasted pumpkin and pomegranate
8,50
Vegetarian burger made of beetroot, goat cheese & lentil on a focaccia bun with a cucumber mint yoghurt sauce, sweet pickled red cabbage
9
Mackerel Pepesan with cucumber & red onion pickle, radicchio and coriander salad
9
Burger made of beef from dual-purpose cow, on a brioche with truffelmayonaise, sweet and sour onions and a fried egg
9,50
USA Beef, Szechuan-mayonnaise, salad of spring onion, ginger and fresh red chilli peppers, topped with peanuts
10,-
Appetizers
Lotus root tempura with homemade chilli sauce
6,-
Small 'damhert' (deer) croquettes with piccalilli mustard
7,-
Fresh bread with Fleur De Sel butter, pesto, anchovy and olive tapenade
7,-
Feel free to ask about our Bloody Mary's, Gin Tonics and other cocktails
Homemade Pastries
— or with farmhouse Klaver cheese
4.50
Tarte tatin with Calvados cream
6,50
Drinks
Bonanza coffee & Crusio Tea
Espresso - Bonanza Blend
2,50
Espresso - Single origin
2,50
Flat white The perfect balance between your espresso and milk
3,50
Espresso Yuzu Tonic with ice
5,50
All above is made with our perfect serve of 18 grams of espresso, you can choose your espresso bean
Bonanza Filter Coffee
2,90
Brewed freshly during the day. Ask the waiter for different beans and flavours
Crusio tea - Full leaf only - Selected by tea sommelier Kiona Malinka
Earl grey Black tea - Sri Lanka
3,50
Ceylon Black tea - Sri Lanka
3,50
Dong Ding Oolong tea - Taiwan
3,50
Longjing Green tea - China
3,50
Bai Hao Yin Zhen White tea - China
3,50
Cherry leaf Herbal infusion - Japan
3,50
Matcha Latte Matcha tea powder - Japan, mixed with fresh milk
4,-
Juice (Freshly Pressed)
Green juice - cucumber, spinach, avocado, Granny Smith apple, ginger, orange and mint
5,50
Red juice - red fruit with fresh beetroot, ginger and orange
5,50
Soda
Mandarin & Seville 275 ml
4,-
Wild English Elderflower 275 ml
4,-
Victorian Lemonade 275 ml
4,-
Mombassa Ginger Beer 150 ml
3,25
Thai dry Ginger Ale 150 ml
3,25
Grapefruit Tonic Water 150 ml
3,25
Yuzu Tonic Water 150 ml
3,25
Coca-Cola light 200 ml
3,-
Water
Hildon Sparkling 330 ml
3,-
Hildon Sparkling 500 ml
5,-
Our Exclusive Beer
Noam Beer 330 ml - A light, refreshing German lager beer with a distinguished mild taste. It is characterised by the floral and savoury flavours of the delicate "smaragd" hop, fused with a signature herbal base note.
5,50
White Wines
Codolla Blanco "Bodegas Ontinium" Valencia Espana 2016
4,50 / 25,-
Sauvignon Blanc, Domaine De La Rochette, Touraine, France 2016
5,50 / 32,-
Grüner Veltliner, Sohm & Kracher, Niederösterreich, Austria 2015
6,- / 35,-
Chardonnay (Bio), Johan Meyer, Elgin, South Africa 2015
49,-
Chardonnay, Francis Ford Coppola, Directors Cut, USA, 2014
58,-
Red Wines
Codolla Tinto "Bodegas Ontinium" Valencia, España 2016
4,50 / 25,-
Costières De Nimes (Bio), Château De Montfrin, France 2015
5,50 / 32,-
Ripasso, Valpolicella Classico Superiore, Fabiano 2014
6,- / 35,-
La Bruja De Rozas, Comando G, Sierra De Gredos, España 2014
50,-
Zinfandel, Francis Ford Coppola, Directors Cut, USA 2014
58,-
Bubbles
La Vida al Camp, Cava 750 ml
6,50 / 35,-
Champagne Veuve Clicquot Brut 750 ml
75,-
Champagne Ruinart Brut 750 ml
80,-
Rosé Wine
Quat' Saison, Côtes de Provence, France 2016
6,50 / 38,-
Dessert wine
Rivesaltes Cerra, Domaine Gardiés
5,50
Muscat de Rivesaltes 'Flor', Domaine Gardiés
5,-
Port
Churchill's Tawny Reserve Port
4,50
Churchill's Late Bottled Vintage Port 2007
5,50
SPECIAL DRINKS (non alcoholic)
Bonanza espresso blend with East Imperial Yuzu tonic
5,50
Seedlip Garden 108 with Fentimans Rose lemonade or Tonic
8,50
Homemade Cherry leaf ice tea
4,-
CLASSIC COCKTAILS
Aperol Spritz (Aperol, Cava La Vida al Camp, orange)
7,50
Negroni (Campari, Cocchi Torino, Tanqueray gin)
9,-
Old Fashioned (made with Maker's Mark or ask for our Japanese whiskeys) varies starting at
9,-
Espresso Martini (Bonanza espresso, Merlet cognac & coffee liqueur and Ketel One)
9,-
Classic Sour (choose: bourbon, whiskey, amaretto, pisco, gin or vodka)
9,-
DAY DRINKING COCKTAIL
The Classic Bloody Mary (Ketel One vodka, tabasco, Worcester, lemon, fresh pepper and tomato juice)
8,-
The Mexican Mary (Ocho Blanco tequila, chipotle, lime, chilli, pepper and tomato juice)
8,50
The Celery Mary (Rutte Celery gin, celery salt and bitter, lemon, tabasco and tomato juice)
9,-
Our Mimosa (La vida al Camp Cava with freshly squeezed orange juice, teaspoon of Grand Marnier)
7,50
Grapefruit Mimosa (La vida al Camp Cava with freshly squeezed grapefruit juice)
7,50
Paloma (Ocho Blanco tequila, freshly squeezed grapefruit, Victorian lemonade and lime)
8,50
Yuzu Fizz (Tanqueray gin, lime, yuzu and topped off with East Imperial Yuzu tonic)
8,50
Gin & Tonic
Tanqueray gin & Fentimans Tonic
8,-
Sipsmith Sloe gin & East Imperial Burma Tonic
9,50
Sipsmith Dry gin & East Imperial Grapefruit Tonic
9,50
Hendrick's gin & Fentimans Tonic
10,50
Isle of Harris gin & East Imperial Yuzu Tonic
11,50
Gin & Genever
Bols Barrel Aged Genever
6,50
Rum
Botran Reserva Blanca
5,-
Diplomático Mantuano
5,50
Sailor Jerry spiced rum
8,50
JAPANESE WHISKEY
Nikka From The Barrel
5,50
Nikka Pure Malt Black
6,-