A home for every
thing we love
It used to be a theater.
A daylight one.
We've kept the space,
and the light,
much of the grandeur,
and a little of the theatricals,
to create the NewWerktheater.
Restaurant
Enter through the front door and you will find yourself here. Order a coffee, grab a magazine, take a seat and enjoy our menu with daily changes. Every Friday Night we're open for dining and cocktails, never the same menu, always a great night.
M: restaurant@newwerktheater.com
P: +31 (0)20 57 213 80
Editions
NewWerktheater Editions are artist and -brave- brand collaborations born to provoke. If you'd like to know more or feel that together we'd create something exceptional.
M: editions@newwerktheater.com.
Work & Event Space
The NewWerktheater has three stellar spaces to make ideas happen. From the intimate Out of Place to the impactful Foyer, there's a place to fit every happening.
Photo Studio
A high ceiling and massive windows make the Photo Studio the spot for photoshoots. Alternatively, swap the soft box for a table and you've got a great space for workshops.
M: spaces@newwerktheater.com
P: +31 (0)20 57 213 85
ShopShopShop
An ever changing mini-shop in the form of a cabinet. Shopshopshop is always refreshing, always revolving. From all-time classics to once in a lifetime.
Coming Soon
General Inquiries
If you have a question or request, please use the contact details below.
News
— THE GALLERY CLUB X NEWWERKTHEATER 16-17 SEPTEMBER 2017
06/09/17
NewWerktheater is happy to present a collaboration with The Gallery Club. Please save the date for a weekend celebrating contemporary photography by Iwan Baan, Charlotte Dumas and Marie-José Jongerius on 16 and 17 September 2017 at NewWerktheater.
The Gallery Club is a platform for photography, organized around exhibitions, dinners and events. Every edition of The Gallery Club explores the work of a wide range of Dutch and international photographers through a different theme.
On Saturday, September 16 guests are welcome to the Gallery Club Dinner where they will enjoy an evening filled with artist talks, an exclusive preview of the exhibition, and a three course dinner by NewWerktheater's chef Sandra van de Heijden (order tickets here).On Sunday, September 17 The Gallery Club exhibition is open to the public from 12.00 hrs. until 18.00 hrs. (free entrance). The complete program can be downloaded here.
Past Events &
Collaborations
Elle Shoot
ADCN Events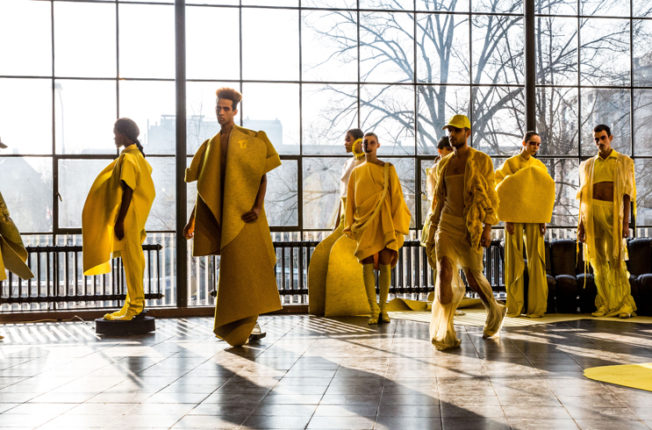 Artez arnhem fashion show
CreativeMorning Talk
Directions
The NewWerktheater is located in the Oostelijke Eilanden neighbourhood.
Oostenburgergracht 75,
1018 NC, Amsterdam.
You can access our location via Public Transport. The closest bus and tram stop are:
Tram n°10 – Stop Amsterdam, 1e Coehoornstraat
Bus n°22 – Stop Oostenburgergracht (From Station Sloterdijk – Centraal Station – Muiderpoortstation)