A home for every
thing we love
It used to be a theater.
A daylight one.
We've kept the space,
and the light,
much of the grandeur,
and a little of the theatricals,
to create the NewWerktheater.
Restaurant
Enter through the front door and you will find yourself here. Order a coffee, grab a magazine, take a seat and enjoy our menu with daily changes. Every Friday Night we're open for dining and cocktails, never the same menu, always a great night.
M: restaurant@newwerktheater.com
P: +31 (0)20 57 213 80
Editions
NewWerktheater Editions are artist and -brave- brand collaborations born to provoke. If you'd like to know more or feel that together we'd create something exceptional.
M: editions@newwerktheater.com.
Work & Event Space
The NewWerktheater has three stellar spaces to make ideas happen. From the intimate Out of Place to the impactful Foyer, there's a place to fit every happening.
Photo Studio
A high ceiling and massive windows make the Photo Studio the spot for photoshoots. Alternatively, swap the soft box for a table and you've got a great space for workshops.
M: spaces@newwerktheater.com
P: +31 (0)20 57 213 85
ShopShopShop
An ever changing mini-shop in the form of a cabinet. Shopshopshop is always refreshing, always revolving. From all-time classics to once in a lifetime.
Coming Soon
General Inquiries
If you have a question or request, please use the contact details below.
News
— ONE SHOT x HALAL
24/11/17
On Friday 24th of November, One Shot & Halal will be exhibiting 70 one-of-a-kind shots from Lotte van Raalte, Johan Kramer and Olya Oleinic at the NewWerktheater.
One Shot is the first gallery of its kind and celebrates the fragile beauty of analogue, by offering exclusive 1/1 prints from some of the world's best photographers. Each shot is printed in an edition of one, after which the negatives are destroyed – making it the most limited edition photo series ever.
For their third edition One Shot partnered with the bespoke film production company and photography agency Halal, and asked three of their photographers to shoot a single roll of film, however they want. 
Lotte van Raalte
Lotte van Raalte is a constant observer far more interested in real life characters, than picture perfect models. Her photography has a refreshingly clean cut, no nonsense approach to it — topped with a splash of individuality. For Edition Three, Lotte shot a roll of Kodak Portra 160 on a Canon EOS Rebel 2000.
Johan Kramer
Johan Kramer is an advertising icon turned exquisite filmmaker and photographer — a terrific storyteller who loves the documentary-format. There is always a sense of intimacy, honesty and purity that has become Johan's trademark over the years. For Edition Three, Johan shot a roll of Adox Color Implosion 100 on a Nikon F5.
Olya Oleinic
Olya Oleinic is a meticulous composer with an intriguing, visceral approach, usually executed in a combination of eye-popping colors. Her often extreme images are largely inspired by her never-ending pursuit of the new. For Edition Three, Olya shot a roll of Kodak Portra 400 120 mm on a Mamiya RZ67.
70 exclusive 1/1 shots are available here (https://www.oneshoteditions.com/shop)– 24 from Van Raalte, 36 from Johan Kramer and 10 from Olya Oleinic. The shots are sold sight unseen and listed in the order they were shot. Once a shot is claimed, it's gone forever. The photos can be seen for the first time and picked up at the exhibition.
Time: 7.30 PM – 11.30 PM
If you have an invite, be sure to RSVP as spots are limited. If you don't have one yet but would like to join, you can send an e-mail to: one@oneshoteditions.com.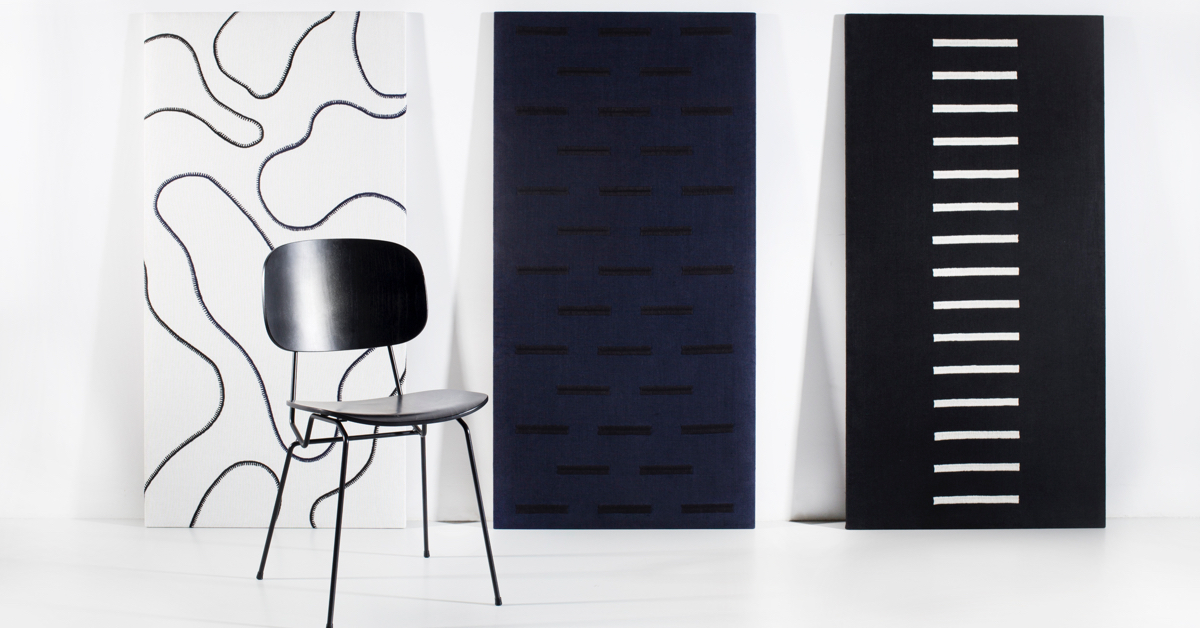 — JUPE BY JACKIE X …,STAAT
1/12/17
…,staat are unveiling their latest collaboration, a limited range of art objects with fashion designer Jackie Villevoye. 'Aesthetic Memories' see geometrical patterns juxtaposed with the craft of hand embroidery. Each of the 30 pieces are hand embroidered in Villevoye's atelier of master embroiderers in the Indian province of Uttar Pradesh.
Villevoye is renowned for her hand embroidered designs, as the lady behind the embroidery for Comme des Garçons' women's ready-to-wear collections from 2013 to S/S'17. Following her collaboration with CDG's Rei Kawakubo, Villevoye has gotten together with …,staat to turn her creations from on the body to on the wall.
We're holding the exhibition here at the NewWerktheater from 1st December – 1st March 2018
Come join us and see this example of a rare craft being kept alive.
— HOWWOW BY ARTBOX
30/11/17
On the 30th of November, NewWerktheater is hosting the second edition of HOWWOW, a talk and mixer initiated by Artbox to celebrate creativity in advertising.
Meet the brains behind the most mind boggling advertisements. With lectures by the biggest creative talents in advertising HOWWOW will be an informal evening at NewWerktheater to showcase and celebrate creativity worldwide. Guest speakers will come from: Illusion CGI Studio in Bangkok, production company Passion Pictures and animation studio Jelly London.
It's a real honour to welcome these companies representing a collection of the world's finest creators. Stay tuned on our Facebook page for more info and don't miss out, they will definitely leave you WOWed…
Doors open: 17:30h
Show starts: 18:00h
Tickets: 7,50 euro
Past Events &
Collaborations
Elle Shoot
ADCN Events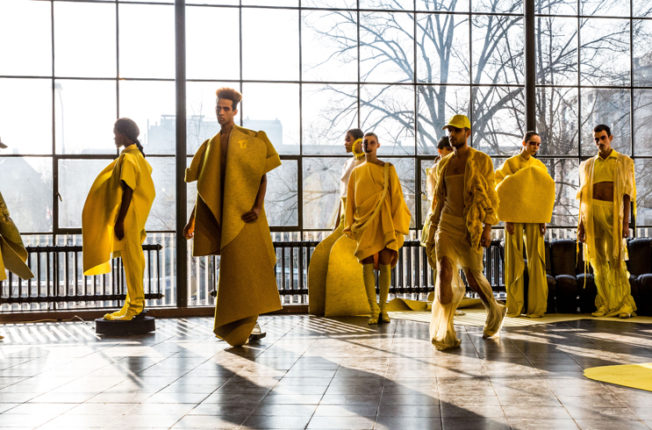 Artez arnhem fashion show
CreativeMorning Talk
Directions
The NewWerktheater is located in the Oostelijke Eilanden neighbourhood.
Oostenburgergracht 75,
1018 NC, Amsterdam.
You can access our location via Public Transport. The closest bus and tram stop are:
Tram n°10 – Stop Amsterdam, 1e Coehoornstraat
Bus n°22 – Stop Oostenburgergracht (From Station Sloterdijk – Centraal Station – Muiderpoortstation)