A home for every
thing we love
It used to be a theater.
A daylight one.
We've kept the space,
and the light,
much of the grandeur,
and a little of the theatricals,
to create the NewWerktheater.
Restaurant
Enter through the front door and you will find yourself here. Order a coffee, grab a magazine, take a seat and enjoy our menu with daily changes. Every Thursday & Friday Night we're open for dining and cocktails, never the same menu, always a great night.
M: restaurant@newwerktheater.com
P: +31 (0)20 57 213 80
Editions
NewWerktheater Editions are artist and -brave- brand collaborations born to provoke. If you'd like to know more or feel that together we'd create something exceptional.
M: editions@newwerktheater.com.
Work & Event Space
The NewWerktheater has three stellar spaces to make ideas happen. From the intimate Out of Place to the impactful Foyer, there's a place to fit every happening.
Photo Studio
A high ceiling and massive windows make the Photo Studio the spot for photoshoots. Alternatively, swap the soft box for a table and you've got a great space for workshops.
M: spaces@newwerktheater.com
P: +31 (0)20 57 213 85
ShopShopShop
An ever changing mini-shop in the form of a cabinet. Shopshopshop is always refreshing, always revolving. From all-time classics to once in a lifetime.
Coming Soon
General Inquiries
If you have a question or request, please use the contact details below.
News
— FOOD & FILM N#6 – EWOUDT BOONSTRA
22/04/18
This Sunday we are hosting Food&Film #6 – a matinee brunch + film viewing with the director here to talk about his or her work. For the sixth edition we are excited to have Ewoudt Boonstra (alias Mr. Boonstra / Pregnant Studios) who specialises in nothing and wants to excel in everything.
He seamlessly blends commercial and non-commercial art and films. As well as being a filmmaker Ewoudt is a creative director, art director and designer. He worked at Wieden+Kennedy in Portland, KesselsKramer and the likes.
Last February Ewoudt launched the band MEAT at NewWerktheater and on Sunday the 22nd of April we will host a screening of his film work. You can expect a series if short films, videoclips and some unknown stuff… be surprised & join!
12:00 We start with brunch
14:00 Films by Ewoudt Boonstra
All together: €17,50
Make your reservations now: restaurant@newwerktheater.com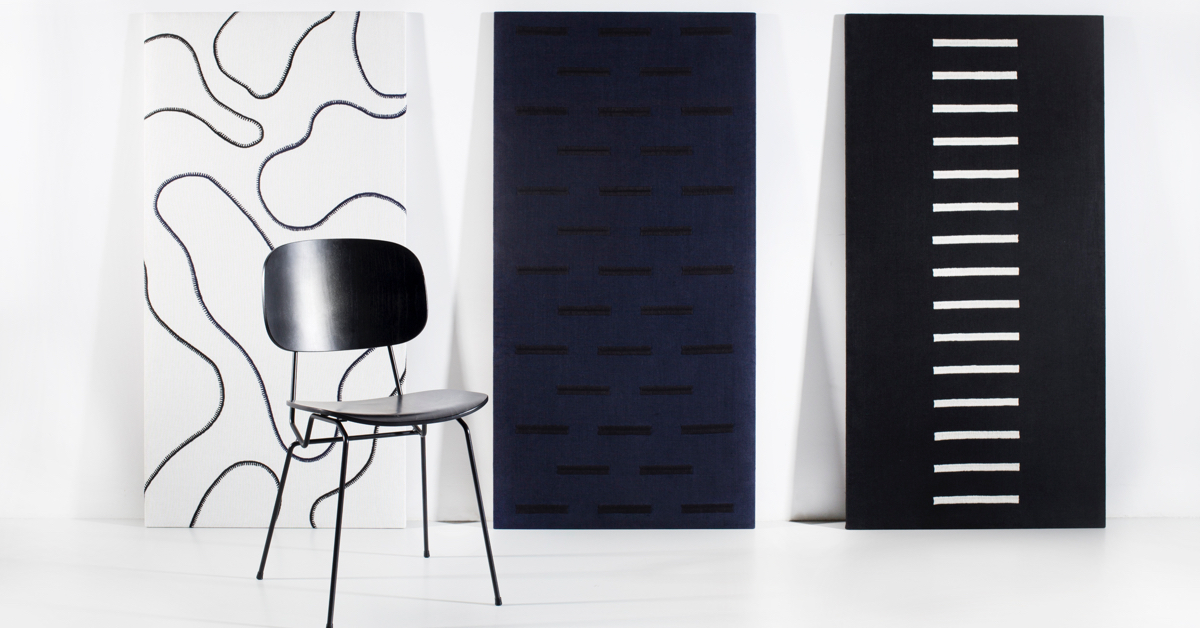 — JUPE BY JACKIE X …,STAAT
1/12/17
…,staat are unveiling their latest collaboration, a limited range of art objects with fashion designer Jackie Villevoye. 'Aesthetic Memories' see geometrical patterns juxtaposed with the craft of hand embroidery. Each of the 30 pieces are hand embroidered in Villevoye's atelier of master embroiderers in the Indian province of Uttar Pradesh.
Villevoye is renowned for her hand embroidered designs, as the lady behind the embroidery for Comme des Garçons' women's ready-to-wear collections from 2013 to S/S'17. Following her collaboration with CDG's Rei Kawakubo, Villevoye has gotten together with …,staat to turn her creations from on the body to on the wall.
We're holding the exhibition here at the NewWerktheater from 1st December – 1st March 2018
Come join us and see this example of a rare craft being kept alive.
Past Events &
Collaborations
Elle Shoot
ADCN Events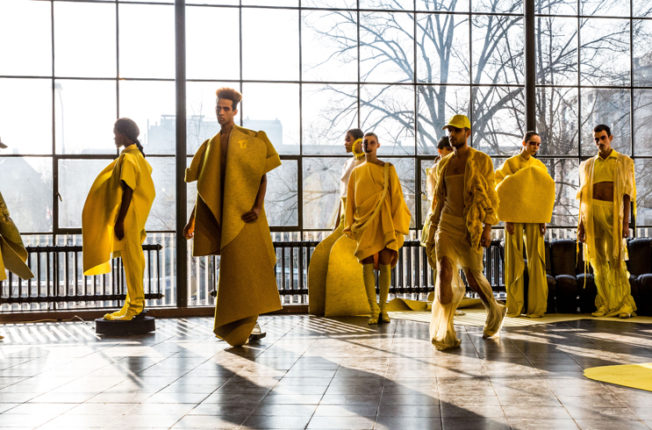 Artez arnhem fashion show
CreativeMorning Talk
Directions
The NewWerktheater is located in the Oostelijke Eilanden neighbourhood.
Oostenburgergracht 75,
1018 NC, Amsterdam.
You can access our location via Public Transport. The closest bus and tram stop are:
Tram n°10 – Stop Amsterdam, 1e Coehoornstraat
Bus n°22 – Stop Oostenburgergracht (From Station Sloterdijk – Centraal Station – Muiderpoortstation)