A home for every
thing we love
It used to be a theater.
A daylight one.
We've kept the space,
and the light,
much of the grandeur,
and a little of the theatricals,
to create the NewWerktheater.
Restaurant
Enter through the front door and you will find yourself here. Order a coffee, grab a magazine, take a seat and enjoy our menu with daily changes. Every Friday Night we're open for dining and cocktails, never the same menu, always a great night.
M: restaurant@newwerktheater.com
P: +31 (0)20 57 213 80
Editions
NewWerktheater Editions are artist and -brave- brand collaborations born to provoke. If you'd like to know more or feel that together we'd create something exceptional.
M: editions@newwerktheater.com.
Work & Event Space
The NewWerktheater has three stellar spaces to make ideas happen. From the intimate Out of Place to the impactful Foyer, there's a place to fit every happening.
Photo Studio
A high ceiling and massive windows make the Photo Studio the spot for photoshoots. Alternatively, swap the soft box for a table and you've got a great space for workshops.
M: spaces@newwerktheater.com
P: +31 (0)20 57 213 85
ShopShopShop
An ever changing mini-shop in the form of a cabinet. Shopshopshop is always refreshing, always revolving. From all-time classics to once in a lifetime.
Coming Soon
General Inquiries
If you have a question or request, please use the contact details below.
News
— FOOD & FILM #3 — THOMAS VROEGE
14/01/17 —12:00 to 16:00
Sunday January 14 we are hosting Food&Film No.3 together with Halal Film and Photography– a matinee brunch + film viewing with the director here to talk about his or her work.
For this edition, we are excited to have award-winning Amsterdam based filmmaker Thomas Vroege with his latest documentary 'A Stranger Came to Town':
Complex realities can never be reduced to simple stories of good and evil. Certainly not in the case of the Syria-conflict. Interviews with four inhabitants of Aleppo form the backbone of this cinematic essay, each share their personal experiences.
Thomas Vroege is most known for being honoured with the European Film Award for his documentary '9 Days From my Window'. Graduating from Sint Joost Academy of Arts with short documentary 'The Son & The Stranger', he entered the world of filmmaking with a win in the The Dutch Film Fund's 'Wildcard Award'.
In addition to being a documentary director, Vroege also works as an editor and cinematographer. He was an advisor to the Dutch Cultural Media Fund, and is currently a board member of the Dutch Directors Guild and Docking Station.
12:00 We start with brunch
14:00 Film 'A Stranger Came to Town'
All together: €17,50
Make your reservations now: restaurant@newwerktheater.com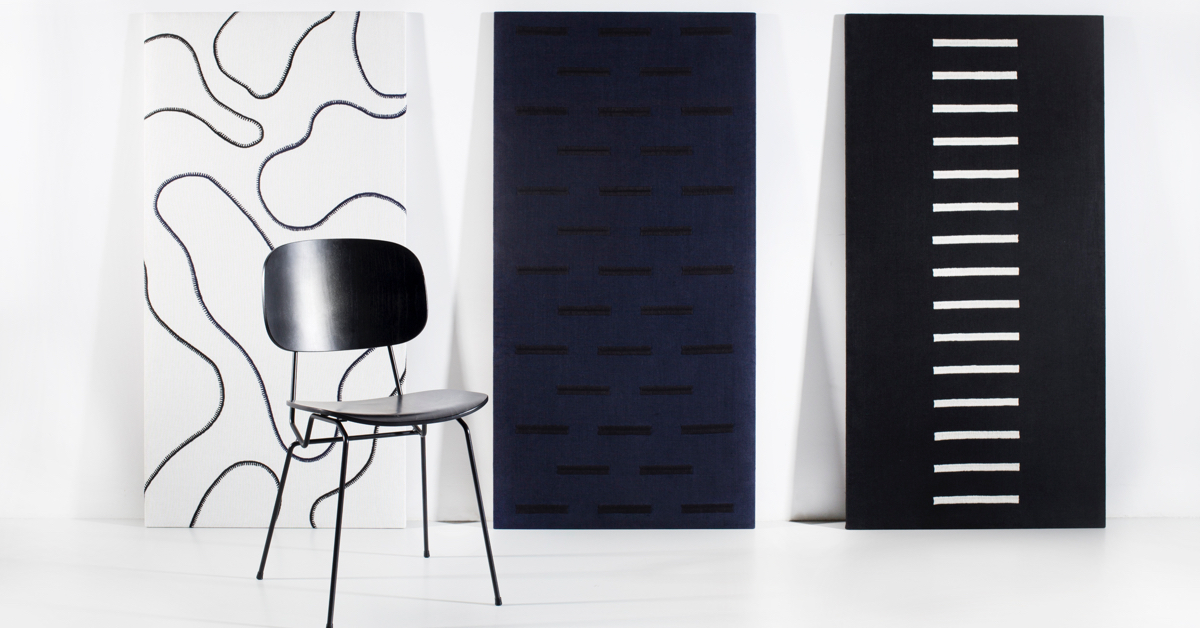 — JUPE BY JACKIE X …,STAAT
1/12/17
…,staat are unveiling their latest collaboration, a limited range of art objects with fashion designer Jackie Villevoye. 'Aesthetic Memories' see geometrical patterns juxtaposed with the craft of hand embroidery. Each of the 30 pieces are hand embroidered in Villevoye's atelier of master embroiderers in the Indian province of Uttar Pradesh.
Villevoye is renowned for her hand embroidered designs, as the lady behind the embroidery for Comme des Garçons' women's ready-to-wear collections from 2013 to S/S'17. Following her collaboration with CDG's Rei Kawakubo, Villevoye has gotten together with …,staat to turn her creations from on the body to on the wall.
We're holding the exhibition here at the NewWerktheater from 1st December – 1st March 2018
Come join us and see this example of a rare craft being kept alive.
Past Events &
Collaborations
Elle Shoot
ADCN Events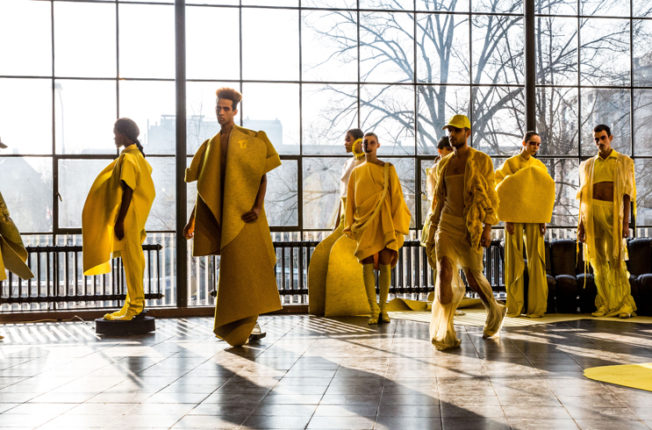 Artez arnhem fashion show
CreativeMorning Talk
Directions
The NewWerktheater is located in the Oostelijke Eilanden neighbourhood.
Oostenburgergracht 75,
1018 NC, Amsterdam.
You can access our location via Public Transport. The closest bus and tram stop are:
Tram n°10 – Stop Amsterdam, 1e Coehoornstraat
Bus n°22 – Stop Oostenburgergracht (From Station Sloterdijk – Centraal Station – Muiderpoortstation)